In the Smith house, Sundays are usually dedicated to relaxing and getting ready for the coming week.  Though, sometimes we do more relaxing than prepping.  What can you do, amiright?  But, when I am in the zone I get a lot done.  The most rewarding task on Sunday is meal prepping for the week.  I'm the one who does all the cooking in our house, so it makes the work week easier if I can get all (or at least most) of our lunches done on Sunday.  Make ahead lunches are great in theory, but it's also easy to get bored when you're having the same lunch all week.  What I found works best, is to pack a dish that can be jazzed up with different toppings throughout the week.  For example: our lunch salads may have the same lettuce and veggie base, but they become something new and exciting just by making some simple additions and substitutions: interchanging beans and tofu, adding different roasted veggies, switch up the dressing or even throw in some grains.
The ability to take on different topping substitutions is what I like best about this casserole.  I can eat this all week long and never get tired of it because the toppings transform the casserole into a new dish every day.*  Personally, my favorite way to top the Cheezy Rice and Veggie Bake is to add slices of avocado and hot sauce.  Brady loves to add meatless meatballs, olives and green dragon sauce to his.  We both love to top it with a mixture of vegan sour cream and salsa.
I love the versatility of this dish, but I REALLY love how easy it is to make.  It's just a bunch of veggies mixed in with some rice and topped with an easy cheezy sauce.  Oh, and did I mention it goes a long way?  I usually cut this casserole into 9 large servings (we only need 8 lunches during the week), but it can easily be adjusted to meet your meal needs.  This dish is so flavorful, hearty and packed with nutrients.  It's no wonder why it's such a hit in our house 😊
*It's also really great on it's own without any toppings
Servings: 9
Rice/Veggie Mix: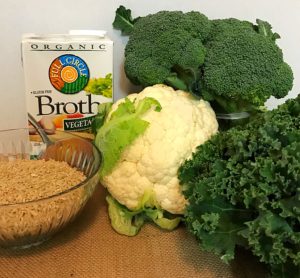 1 ½ cups brown rice
3 cups of riced cauliflower
3 cups of riced broccoli
3 cups of riced kale
*There are several ways to rice veggies, the easiest way to is pulse them in a food processor until they are in fine bits that resemble rice.  You can also use a cheese grater or just chop it up until the veggies are in small pieces.
Cheezy Sauce: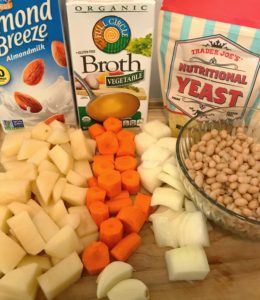 1 large russet potato (about 400g), cut into large chunks
½ yellow or white onion (about 150g), cut into large chunks
2 medium carrots (about 150g), cut into large chunks
1 can of white beans (15oz) drained and rinsed
2 cloves of garlic
5 cups veggie broth
1 cup almond milk
1⁄3 cup nutritional yeast
2 tsp fresh lemon juice
1 tsp salt
½ tsp white miso paste
Optional: ½ tsp smokey cayenne powder (gives the cheezy sauce a tiny kick and a slightly smokey taste)
Topping: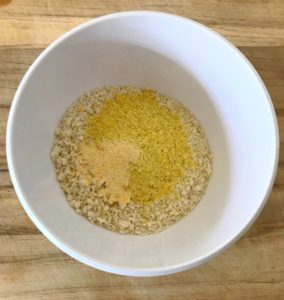 2⁄3 cup panko
1 ½ tbs light oil of choice
1 tbs nutritional yeast
1-2 tsp garlic powder
Additions: avocado, hot sauce, vegan sour cream/salsa mixture, olives, tomatoes, guacamole, pesto or vegan meatballs (I love Trader Joe's frozen Meatless Meatballs)
Directions:
Preheat oven to 375°F.  Cook the rice according to the directions in veggie broth (this really amps up the flavor).  While the rice cooks, process the kale, broccoli and cauliflower and transfer to a very large bowl.  Once the rice has finished cooking and has cooled to room temperature, add it to the bowl of veggies and mix well.  You really want tho mix it well because every bite should have all of the components of this casserole.  Set the mixture aside.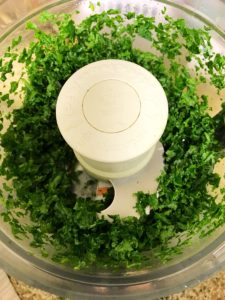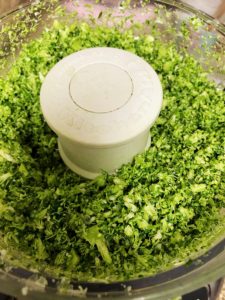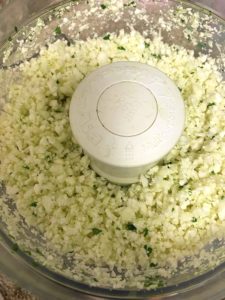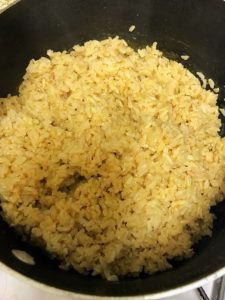 In a medium size saucepan, bring 5 cups of veggie stock to a boil.  While the broth comes to a boil, prepare the cheezy sauce veggies by cutting them all into large chunks (carrots can be closer to a medium size since they take the longest to cook).  Once the broth comes to a rapid boil, add the carrots, potato and garlic and boil for 10 minutes.  Next, add the onion and beans and continue to cook for another 5-10 minutes, until everything is fork tender.  Drain the veggies and beans (keep the stock!) and transfer to a blender.  Add the nutritional yeast, lemon juice, miso, salt, almond milk and 1 cup of your reserved broth.  Pulse the blender a few times (just to get things going) then puree everything together until you have a smooth sauce.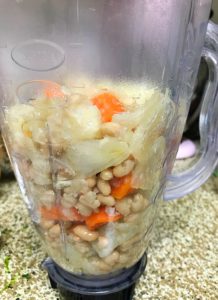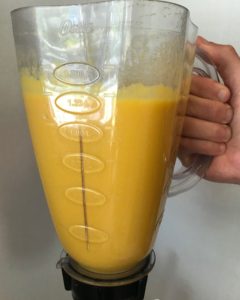 Pour all of the sauce over the veggie/rice mixture and stir completely, making sure there's no dry pockets.  Transfer to a well greased 9×11″ pan.  Combine all the topping ingredients in a small bowl with a fork (the fork disperses the seasoning throughout the panko and keeps it crumbly with the oil).  Once the topping ingredients are fully incorporated, evenly spread the topping on top of the veggie/rice/cheezy sauce.  Bake for 40-45 minutes, until the sides are bubbling and the top is golden brown (I like to finish it under the broiler for a minute or two to get a really crispy topping).  Let it cool for 10 minutes and serve with your favorite additions, or let it shine on it's own, or pack it up for future meals.  Enjoy!