The STAAT sammie gets its name, first and foremost because it is an acronym for Smoky Tofu, Avocado, Arugula and Tomato.  But the name stuck around because it's so tasty, you'll want to eat it STA(A)T 😉 .  This sandwich (or "sammie" as we call it in the Smith house) is a modern take on the classic BLT.  It has similar elements of the BLT, like tomato, mayo and delicious toasty bread, but with some vegan upgrades.  Obviously the bacon had to go, so I replaced it with slices of amazingly savory and smoky tofu.  The lettuce could have stuck around, but I really felt this sandwich was better than that*, so I upgraded to arugula.  If you've never had arugula before you are missing out!  It has a delightful peppery taste, with a slight nutty undertone and truly takes this sammie to the next level.  The combination of the smoky tofu, peppery arugula, creamy avocado and juicy tomato make this sammie one of my all time favorites.
Although this recipe is really easy, it isn't exactly something you whip up for a quick lunch.  It does take a bit of time for the marinate to work it's magic, but all good things are worth waiting for.  Trust me.
*No offense lettuce, I still love you, just not on this sammie
Ingredients:
Smoky tofu marinade:
1 block of extra-firm tofu, drained and pressed
¾ cup low sodium soy sauce (or liquid aminos)
1 tsp garlic powder
½ tsp liquid smoke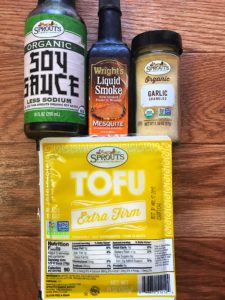 Sandwich toppings:
Avocado
Arugula
Tomato slices
Sliced bread of choice (I love using sourdough)
Vegan mayo (optional)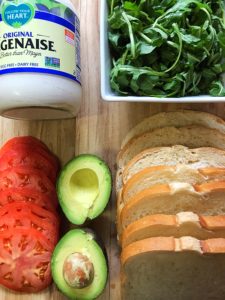 Directions:
Drain and press the tofu.  You can use a tofu press or you can go old school like me and wrap it in a dish towel, and allow it to sit under something heavy (like a cast iron skillet) for 30 minutes.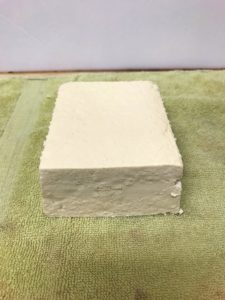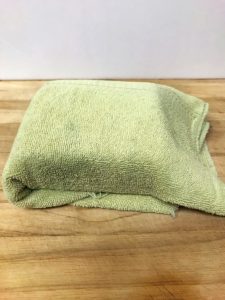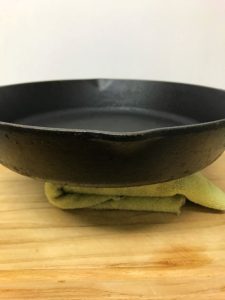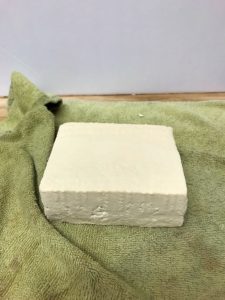 Once most of the liquid is pressed out of the tofu, slice it into thin slices.  I try to slice it into about ¼ inch (or about 10 mm) slices.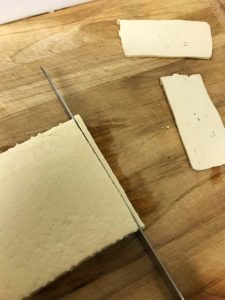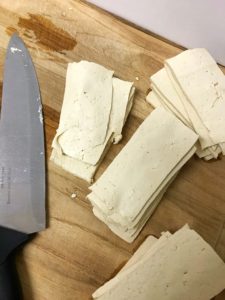 Mix the smoky tofu marinade in a mixing cup and set aside.  Using a food storage container with a lid (a gallon size freezer bag works too), add about 1⁄3 of the marinade to bottom and begin layering the tofu slices.  Once the slices have gone above the marinade, add more and continue to layer the tofu until all of the tofu and marinade is in your container.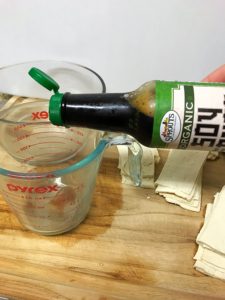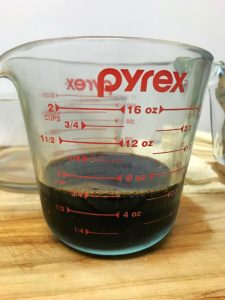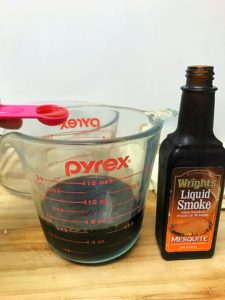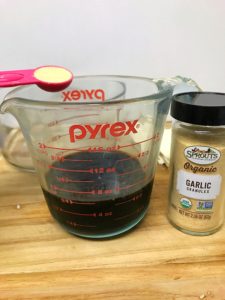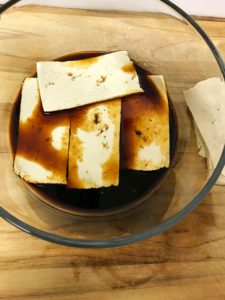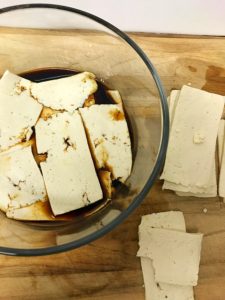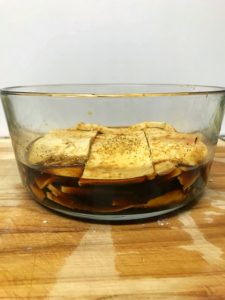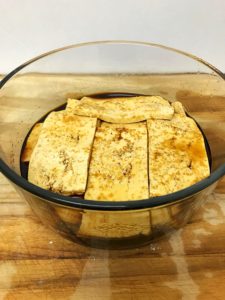 Allow the tofu to marinate for 2 hours, turning every 30 minutes (this ensures total tofu saturation).  On the last flip, preheat your oven to 425ºF .  After 2 hours, place the tofu slices on a lined baking sheet and bake for 25 minutes.  When the tofu is done baking, allow it to cool for 10 minutes before assembling your sammies.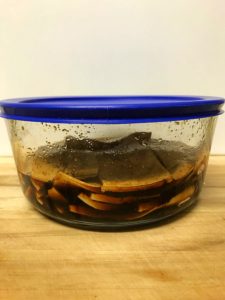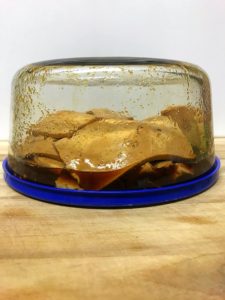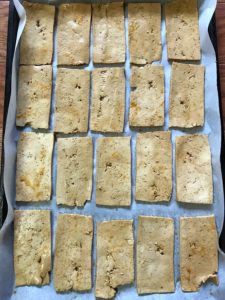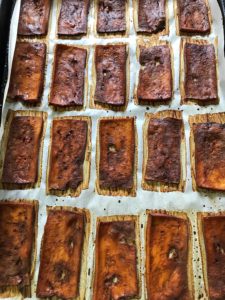 To assemble: spread half of an avocado on one slice of toasted bread and mayo on the other.  Layer 4-6 slices of tofu (depending on the size of the bread) on top of the avocado, then add your tomatoes and arugula.  Add the top piece of bread and enjoy.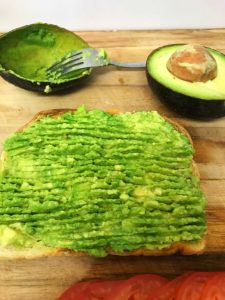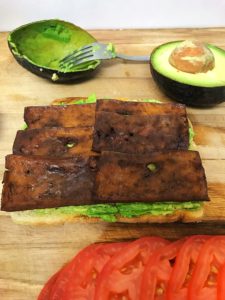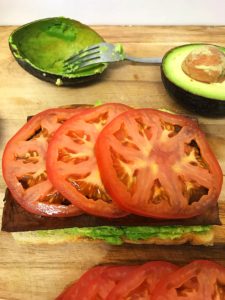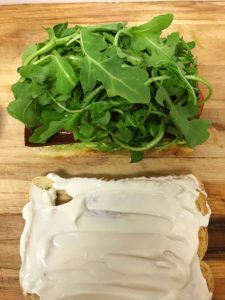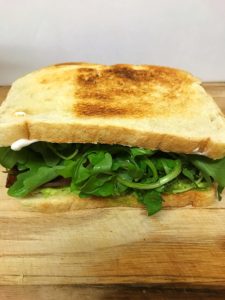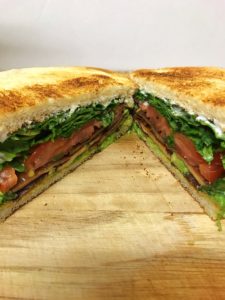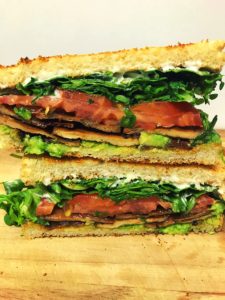 *If I'm being honest, I can't eat a sandwich unless it's cut in half…it just doesn't taste as good