Well, summer is officially over and I'm not sure if I'm ready to let it go.  Last week was the official start of fall which means school is back in session and I'm back at work.  That also means I am now packing two lunches, instead of one, during the week.  Brady loves taking leftovers, but I like a more "traditional" lunch: sammie, a fruit and some sort of snack.
My favorite kind of sandwiches to take to work are chickpea salad sammies.  They're easy to make and keep in the fridge all week, so I can make a batch and have lunch for the whole week.  I pretty much like any combination of mashed chickpeas, vegan mayo and spices; but this cajun spice mix take sammies to the next level.  It has great flavors and plenty of heat, which are complimented perfectly with slices of fresh tomato, crisp lettuce and hearty bread.  Somehow this sammie has me looking forward to work 😀
Makes 6 sandwiches
Ingredients: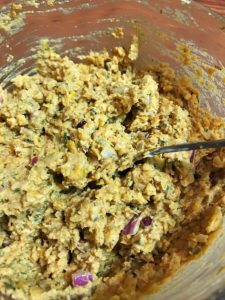 3 cups cooked chickpeas (or 2 cans, drained and rinsed)
½ cup of finely diced red onions
¾ – 1 cup of vegan mayo (I love Follow Your Heart brand)
1 tbs spicy brown mustard
Cajun Spice Blend: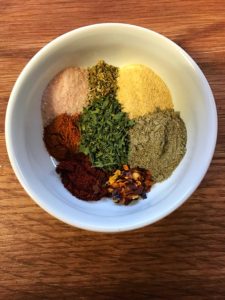 1 tsp cayenne
1 tsp paprika
1 tsp oregano
½ – 1 tsp salt (scale back the salt if you are using canned chickpeas)
2 tsp garlic powder
2 tsp dried parsley
2 tsp black pepper
½ tsp red pepper flakes
For the sandwiches:
12 slices of your favorite bread
6-12 tomato slices
Green lettuce
Directions:
In a large bowl, mash the chickpeas using either a fork or a potato masher.  Mash them until most of the chickpeas are broken down, and the mixture looks chunky (you don't want them to be mashed too much, we're not making hummus).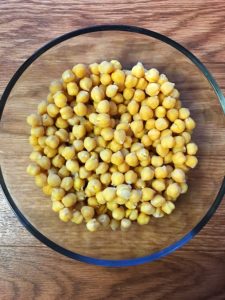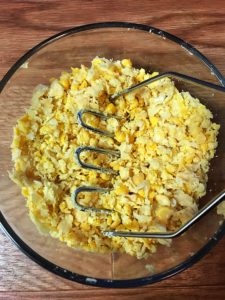 Add in the mayo, spicy mustard, onion and Cajun spices to the chickpeas and mix well.  The mix is ready to eat, but I recommend letting it sit in the fridge for about 30 minutes to give the flavors a chance to develop.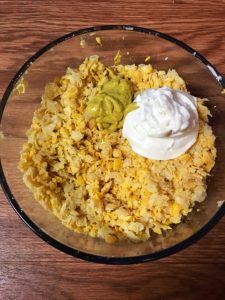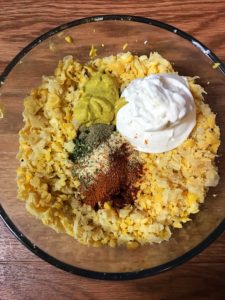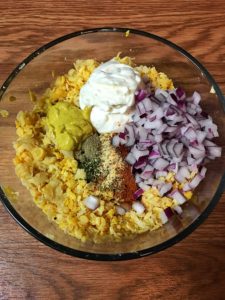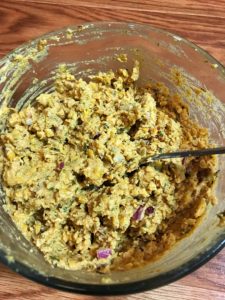 To assemble the sammies:  Evenly spread 1⁄3 cup of the mix to one slice of bread and top it with sliced tomatoes and lettuce.  Add the second slice of bread and enjoy.