Easy Egg-Free French Toast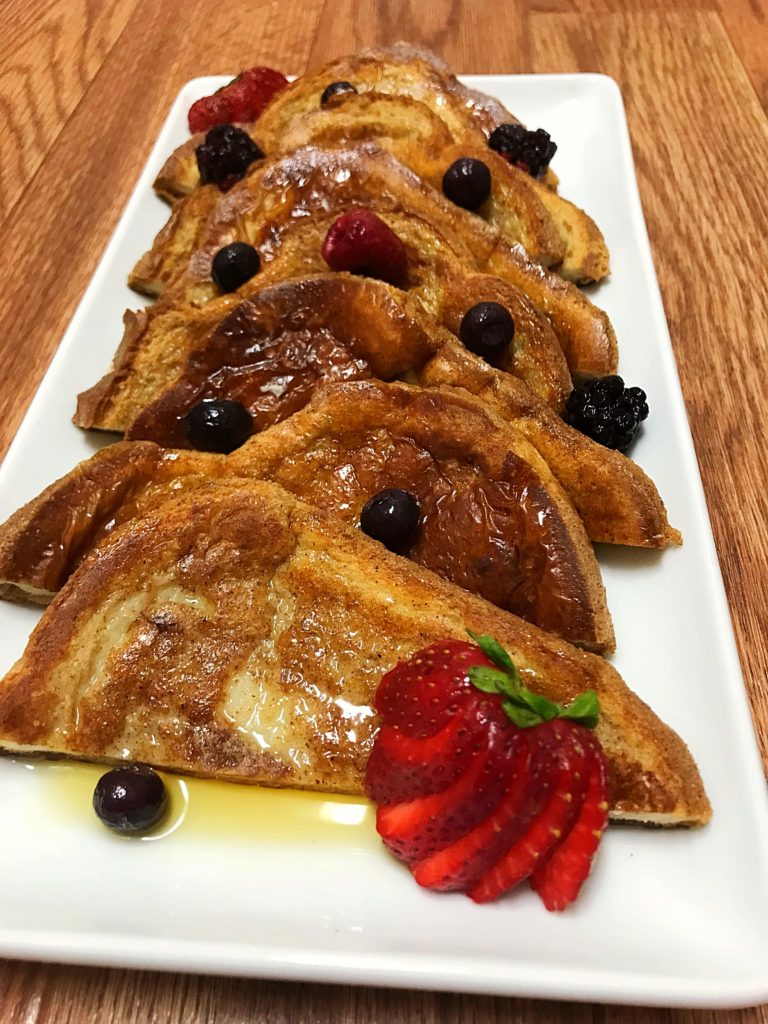 French Toast reminds me of my dad.  When he made breakfast when I was a kid (usually on Sunday) it was usually French Toast, and it was always so delicious.  A touch of sweetness, a little spice, a hint of vanilla, and a lot of love.  I enjoyed dowsing my helping in maple syrup and sprinkling powdered sugar over the top.  It's such a tasty treat that I have loved to this day, which is why I was determined to veganize it. 
Have you ever had a hankering for a food and nothing will ease your craving until you have that exact food?  Well that is how this recipe came about.  I was home one day and decided I NEEDED to have french toast.  So, I went to my refrigerator and saw silken tofu and plant milk.  I figured those two combined with tasty warming spices (cinnamon, ginger and nutmeg) and vanilla would could possibly make the perfect egg-free French Toast batter.  Boy, oh boy was I right!!!  Once I tasted my first batch I knew I was on to something, it just took a few tweaks to get the spices right, but in the end, I had French Toast almost as good as my dad made them.
This recipe is really easy and can be made in no time at all.  The best part is that this recipe can be easily doubled (or tripled) to feed a party, or to stock your freezer for future French Toast enjoyment.  I highly recommend making a batch this weekend and enjoying them with your loved ones (or just yourself, I wont judge 😉 ).
Makes 8-10 pieces
Ingredients: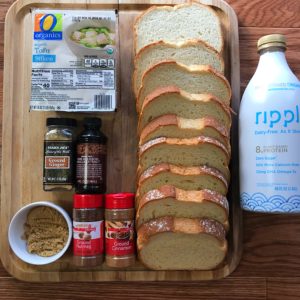 8 ounces silken tofu

¾ cup plant milk

2 tbs brown sugar

1 tsp vanilla

1 tsp cinnamon

½ tsp ginger

½ tsp nutmeg

Pinch of salt

8-10 pieces of thick slice bread

Butter (optional)
Toppings:
Maple syrup

Fresh Fruit

Peanut butter/almond butter/apple butter

Powdered sugar

Nice cream/vegan ice cream
Directions:
Preheat a nonstick electric skillet to 300ºF (or nonstick pan over medium heat).  Add everything, except the butter and the bread, to a blender and blend until it is a smooth batter.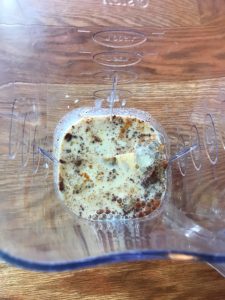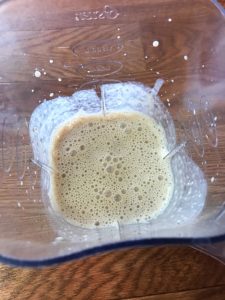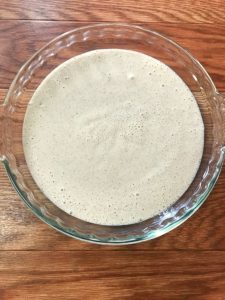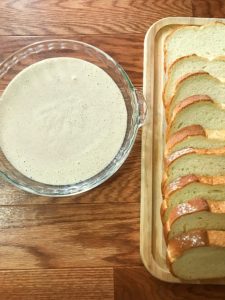 Pour the batter into a shallow bowl (like a pie pan) and begin dipping each piece of bread (both sides) into the batter until it is fully saturated.  I like to do all the pieces at once and let them rest on a plate, that way the cooking goes smoothly.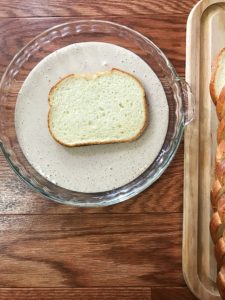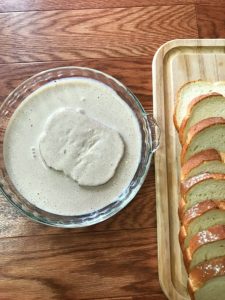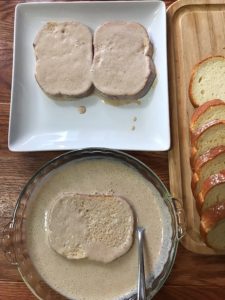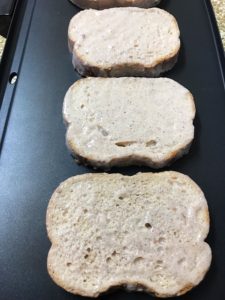 Cook each piece for 7 minutes on the first side, then flip and cook for an additional 7 minutes on the other side.  When the French Toast is done, it will be golden and soft in the middle with a crunchy outer crust.  Enjoy immediately with your favorite toppings or freeze, in a freezer bag, for up to 6 months.  When you are ready to eat the toast, just take it out of the freezer and reheat in a toaster.