Thanksgiving has come and gone, but my tastes for the holiday is here to stay. I absolutely love the flavors associated with this time of year.  Flavors like thyme, rosemary, sage and of course cranberries fill my tummy and warm my heart.
This sandwich has all the best tastes of Thanksgiving, without all the Thanksgiving clean up.  The mashed chickpeas mixed with fresh herbs makes for the perfect turkey replacement. Add in cranberries, walnuts and vegan mayo and you'll swear your back at the Thanksgiving table. You can find me noshing on this sammie during the whole month of November, and pretty much all the months surrounding it too (hehe).

Makes 8 sandwiches
Ingredients:
2 cans of chickpeas, drained and rinsed
¾ – 1 cup vegan mayonnaise
½ cup chopped walnuts
½ cup dried cranberries, chopped
½ red onion, finely diced
1 tsp garlic granules
1 tsp black pepper
2 tbs chopped fresh sage
2 tsp chopped fresh rosemary
2 tsp chopped fresh thyme
Salt to taste
For the sandwiches:
12 slices of hearty wheat bread
Green leaf lettuce/spinach/sprouts/other greens
Stone Ground Mustard (optional)
Directions:
Prepare the walnuts, cranberries, red onion, herbs, spices and chickpeas. In a large bowl, mash the chickpeas using either a fork or a potato masher.  Mash them until most of the chickpeas are broken down, and the mixture looks chunky.  Add in the vegan mayonnaise, spices, onions, walnuts and dried cranberries and mix together.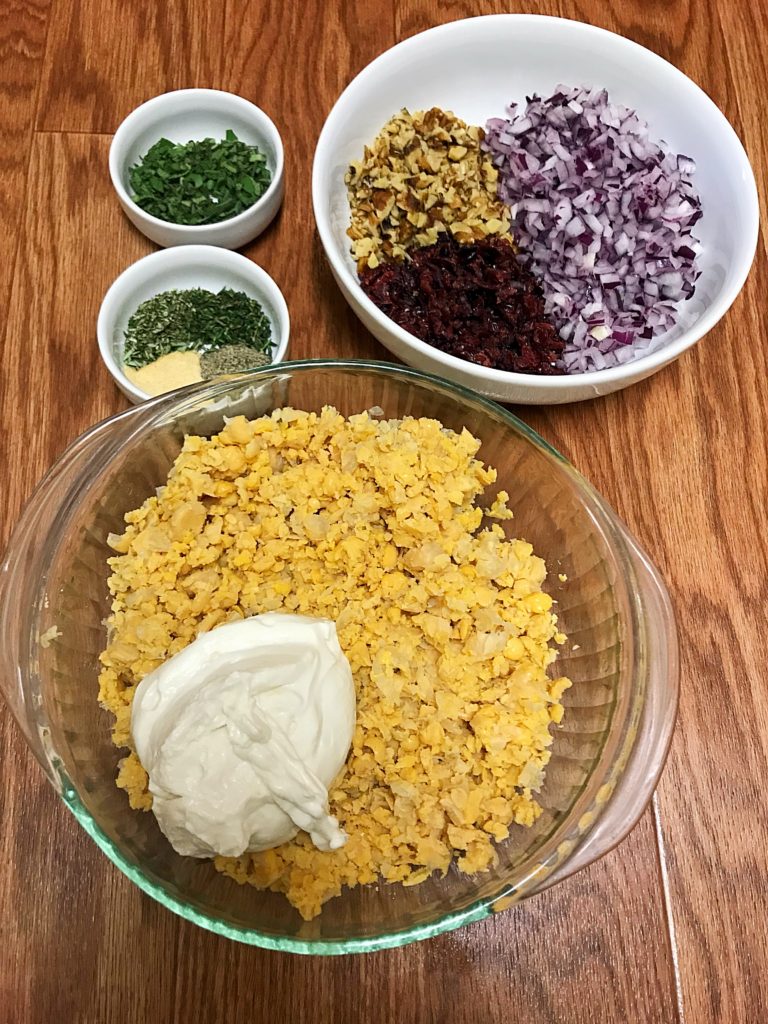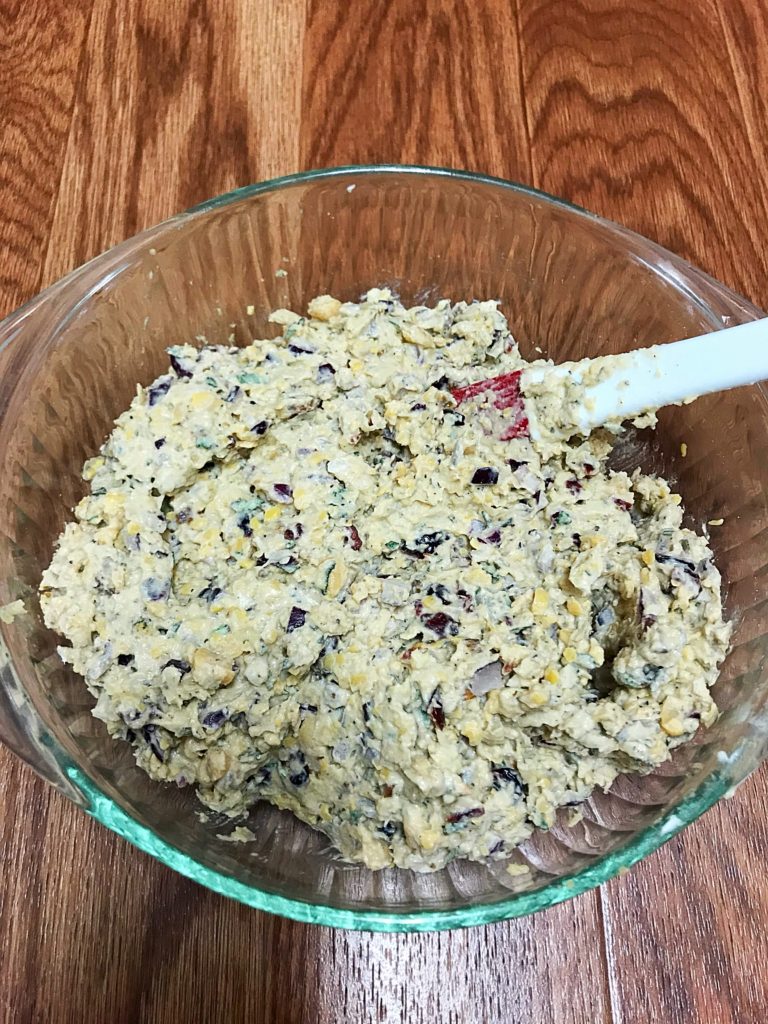 The mix is ready to eat, but I recommend letting it sit in the fridge for about 30 minutes to give the flavors a chance to develop.  To assemble the sandwich:  Evenly spread ½ cup of the mix to one slice of bread (add mustard if you like) and top it with your favorite greens (lettuce is good, but sprouts and spinach take this sammie to the next level).  Add the second slice of bread and enjoy.