Remember in 2017 when everyone was feuding over whether pineapples belonged on pizza or not?  The pro- and anti-pinapplers* took to the streets (and social media), each with their own reasons as to why their side was the truer path.  Friendships cumbled and families split over this fruity pizza topping (sorry to be so dramatic, but it seemed like such a big deal at the time).  It was a crazy year for the pineapple.
2017  has ended and it seems the controversial ingredient of 2018 is cilantro.  I LOVE cilantro and often find myself adding it to so many dishes (curry, fried rice, tacos, and salsa to name a few) and can't imagine a world without it.  But, apparently there are people out there who absolutely despise the stuff.  I just don't get it.  To be fair, I have read that some (very unfortunate) people are genetically predisposed to hating cilantro and perceive it to have a soapy taste.  I suppose if I were one of those folks, I would hate it too.
Fortunately I am not one of those people and use cilantro as a flavor booster in this Spicy Cilantro Crema.  This sauce has the creaminess and tang of traditional creama, but it also has a little spice which is enhanced with the cilantro.  My Spicy Cilantro Crema is great drizzled on any dish needing a little cream and spice.  My favorite way to enjoy this sauce is to add it to any potato dish; but it's great drizzled it on soups, pizzas, roasted potatoes or to use as salad dressing.  You can also get crazy and use it as a dip for grilled veggies or mini burritos!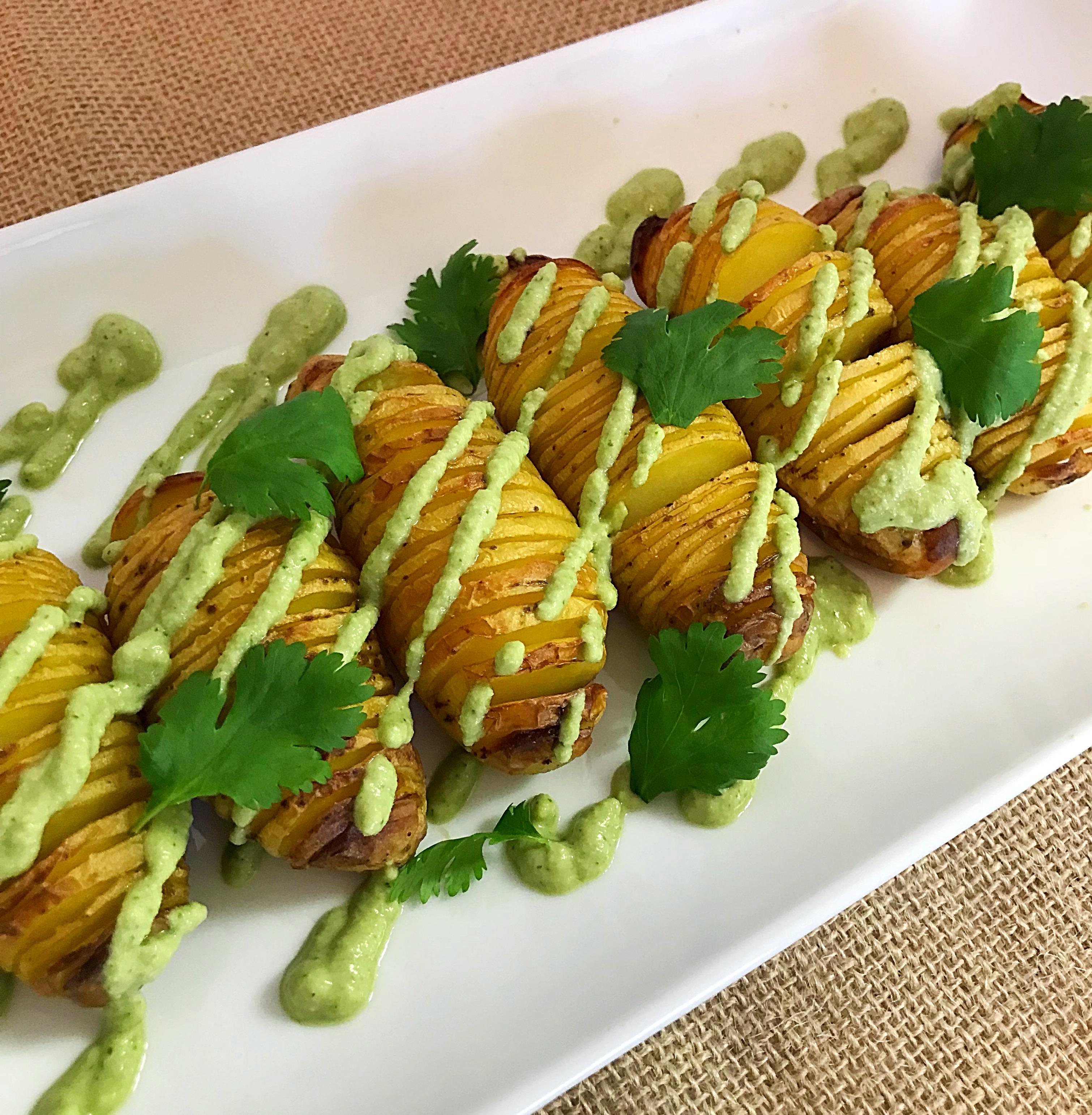 P.S. if you are a person who hates cilantro, you needn't worry.  Parsley makes a great substitute 🙂
Fun Fact: Julia Child hated cilantro
*Sorry pineapple haters, I am definitely in the camp that believes pineapple is great on pizza.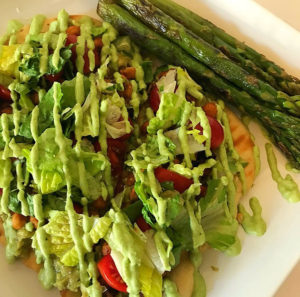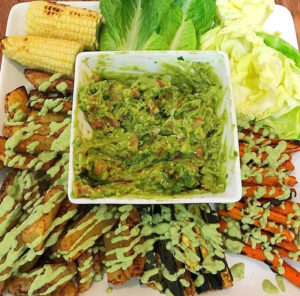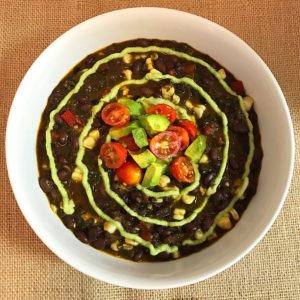 Makes about 1½ cups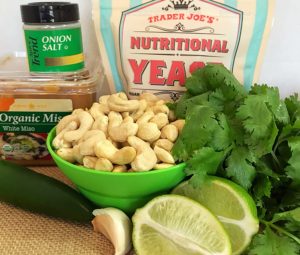 Ingredients:
1 cup of softened cashews*

1 whole jalapeno

1 cup fresh cilantro

1 clove of garlic

1 tbs nutritional yeast

1 tsp onion salt

½ tsp white miso paste

Juice from a small lime

¾ cup water
*To prepare your cashews: soak them in cold water over night or pour boiling water over them and let them sit for 30 minutes.  Drain the soft cashews and they are ready to go
Directions:
Add all the ingredients to a blender and blend until smooth.  Store in a sealed container in the refrigerator for up to 7 days.