Stroganoff was one of my favorite dinners growing up, so when I went vegan I KNEW I had to veganize it.  This dish is extremely creamy and rich and is loaded with tons of deliciously meaty mushrooms.  Serve it over freshly cooked pasta with a side of your favorite veggies and you've got yourself a tasty (and quick!) weeknight meal.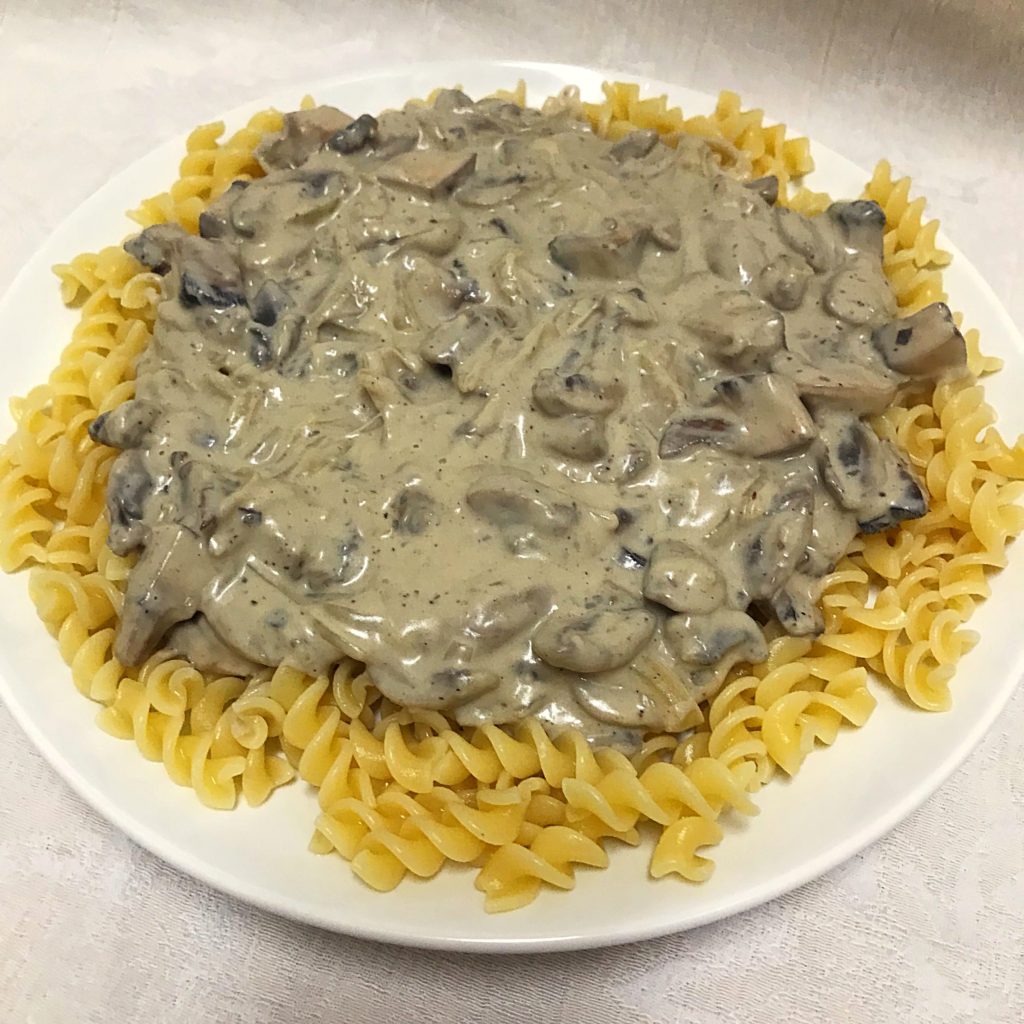 Ingredients:

1 medium white or yellow onion, halved and then thinly sliced
16 oz white mushrooms, sliced thick
8 oz portabella mushrooms, cut into medium chunks
1 cup plant milk
8 oz vegan cream cheese, room temperature
3 cloves of garlic, chopped
1 tbs oil of choice
1 tbs all purpose flour
1 tbs nutritional yeast
1 tsp black pepper
Salt to taste
Pasta of choice (I like fusilli)

Directions:
Add oil of choice to a large skillet and bring to medium heat. Once the pan is hot, add the onions and allow to cook until they begin to look translucent. Next add the garlic and cook for another minute or so until fragrant. Add all of the mushrooms to the onion/garlic mixture and cook just until the mushrooms begin to soften and release some of their liquid (you want the mushrooms to retain their great texture). Next, add the flour to the veggies and stir until it has evenly distributed throughout the pan. Allow the mixture to cook for 2-3 minutes to allow the flour taste to cook out. Turn the heat up to medium-high and slowly add the plant milk to the pan stirring constantly. Once the milk has started to thicken stir in the cream cheese, nutritional yeast, pepper and salt and allow to simmer for about 5 minutes, stirring frequently. Allow the stroganoff to cool for about 5 minutes before serving over a bed of your favorite pasta.