My mom has a way of making a simple dish taste spectacular.  I don't know if it's her natural cooking abilities, or the care she puts into her dishes or if it's just the "mom touch," but I can never seem to make my recipes exactly how she makes them.  I think the main issue is that she cooks like a mom.  You know what I mean, when you ask for a recipe she says "Oh, just put a little of this, a bit of that, and a pinch of this, mix it up and there you have it."  Since I don't have "mom skills" (I'm not a mom) I have to resort to repeatedly testing her recipes until I get them as close as daughterly possible 😉
This Pico De Gallo recipe is the closest I've gotten to duplicating one of her recipes.  I love how light and fresh it is with just the right amount of heat.  The secret?  Balsamic vinegar!  I was honestly blown away when my mom gave me this recipe, but the balsamic really does round everything out.  It's the background player in this recipe: you don't really notice it, but if you take it away, the pico suddenly feels incomplete.  It's so easy to throw together, and only gets better as it sits, making it the perfect "make ahead dish" for your next party.  I love adding it to any dish that needs some freshness and heat.  It's great on tacos, burritos, salads and rice dishes.  Personally I like it best served up as-is with a big ole bag of tortilla chips 😀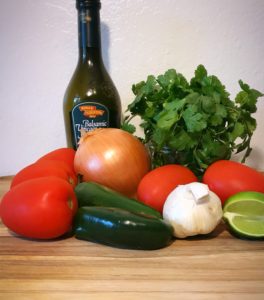 Ingredients:
5 roma tomatoes, diced

2 jalapeños (remove the seeds and membranes for a medium-mild pico), finely diced

2 tbs fresh lime juice

½ white or yellow onion, finely diced

1 cup fresh cilantro, chopped

1-2 cloves of garlic

½ tsp balsamic vinegar

salt to taste
Directions:
Finely chop the onion and jalapeños* and place in your bowl.  Either dice your garlic or use a garlic press to get the pieces nice and small.  Dice the tomatoes into small pieces and add them, along with the garlic to the bowl.  Finish off with the chopped cilantro, lime juice and salt.  Drizzle balsamic vinegar and mix everything together.  You can sere immediately, but it is really much better if you let it sit, covered, in the refrigerator for at least an hour.  Store in the refrigerator for up to 5 days.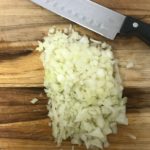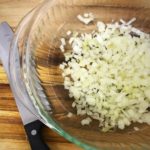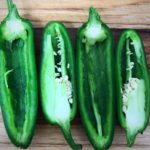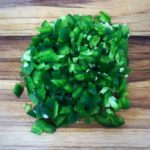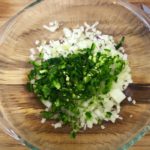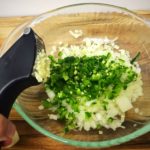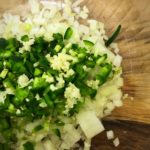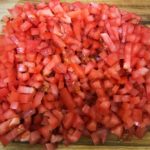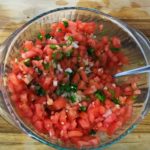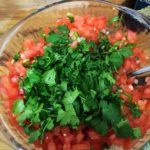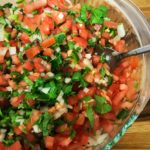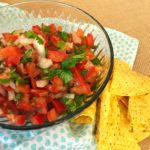 *I removed the seeds and membrane from one of my jalapeños to keep it on the spicy side