This California girl loves eating at Mexican food restaurants.  It may be because they give you free chips and salsa (my kryponite), or maybe it's because anything you get is so cheesy and saucy, with a little spicy and a lot flavor.  For most of my life I would walk into every Mexican restaurants and order with reckless abandon.  That was until I went vegan.  Once I stopped eating meat and dairy (what I thought was at the core of every Mexican food restaurant in the US) I figured my options would be very limited.  So, I started trying to recreate my restaurant favorites at home.  This recipe was the first vegan copycat recipe that made me realize I could veganize pretty much all of my restaurant favorites!
Of course I love this recipe as a side to some tacos, but it's also great as a base to my Burrito Buddha Bowl.  My version tastes just as good (in some cases better) than what you would order at a restaurant.  But even better than restaurant rice, mine is made from cauliflower and and can be uses as a yummy vegetable side.  Enjoy 😀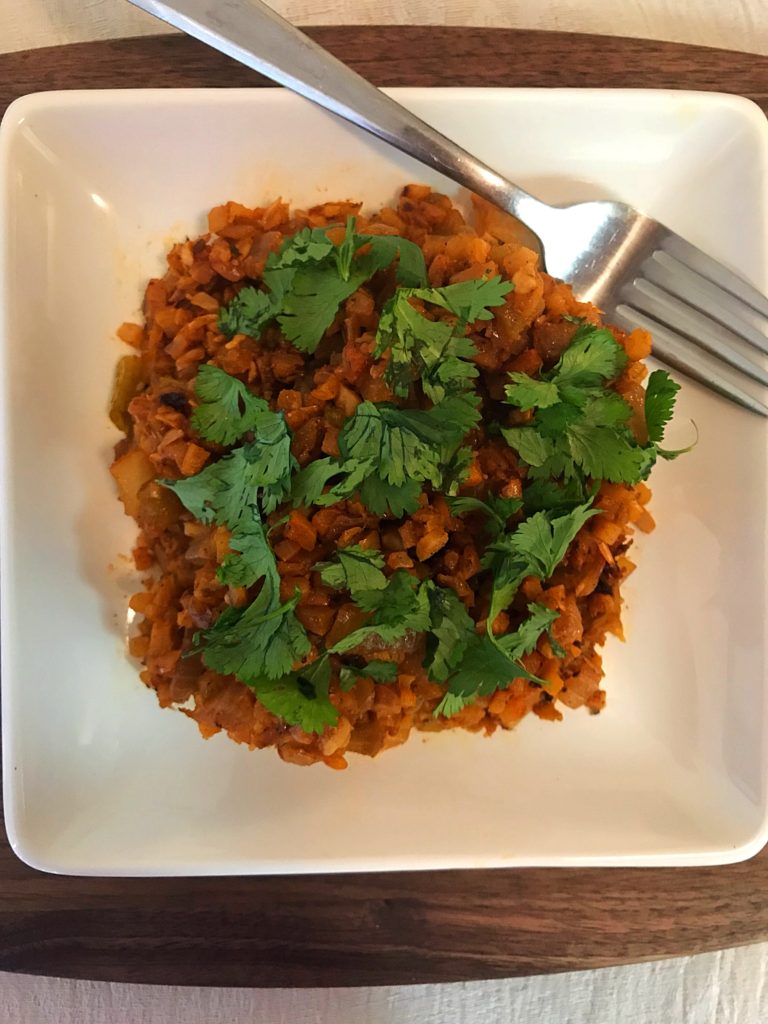 Servings: 2-3
Ingredients:
12 oz bag of frozen cauliflower rice*
1 tbs vegetable oil
½ white onion, finely diced
2 cloves of garlic, finely diced or pressed
4 oz can of green chilies (or jalapeño if you're feelin' spicy)
1 tsp cumin
1 tsp chili powder
¼ tsp oregano
¼ tsp pepper
pinch of salt
½ cup of your favorite red enchilada sauce
squeeze of lime
Optional: cilantro for garnish
Directions:
On medium heat, sauté onions until transparent.  Once onions are transparent, add garlic green chilies and spices and cook until everything is fragrant.  Turn the heat up to medium-high and add the cauliflower.  Cook until the cauliflower browns and starts to crisp.  Once the cauliflower has browned, add the enchilada sauce .  Mix together, turn the heat down to low and cover.  Continue to cook on low for about 5 minutes, or enough time to let everything warm through.  When the liquid has absorbed and and everything smells delicious, remove lid and turn off the heat and finish with a squeeze of lime and garnish with fresh cilantro.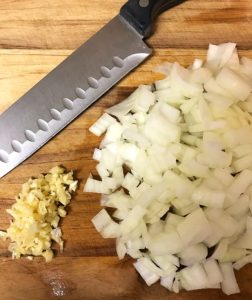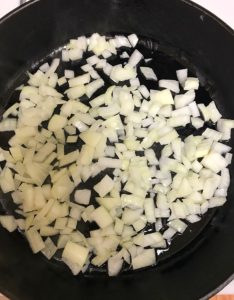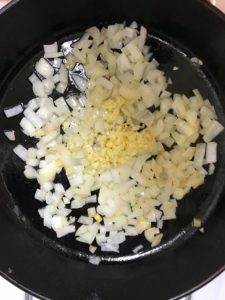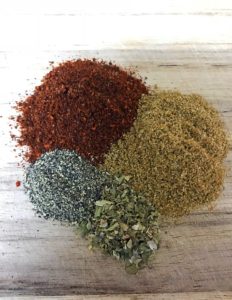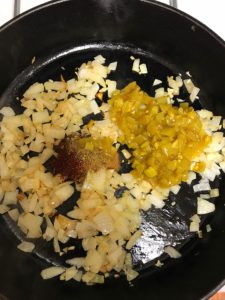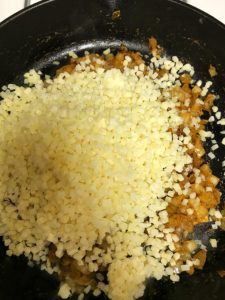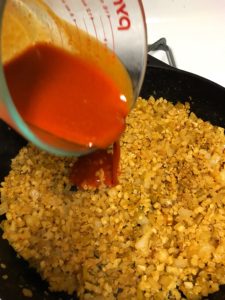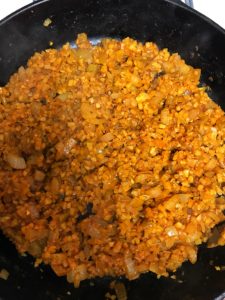 *I have found that the frozen cauliflower rice easier and tastes the same as fresh.  If you want to use fresh cauliflower all you have to do is grate it or pulse it in a food processor.